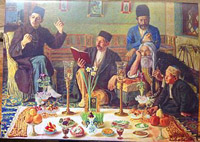 Nowruz: New Day - Iranian new year. Celeberation lasts for 14 days.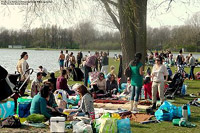 Sizdah Bedar: Persian Festival of "Joy and Solidarity". 13th of Farvardin people end of Nowruz celeberation and a day of going outside in the nature.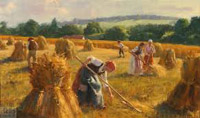 Mehregan: Festival of Mehr (or Mihr). A day of thanksgiving. It is a day which everyone show the mehr or the love they have for each other and it is one of the most important days in the year.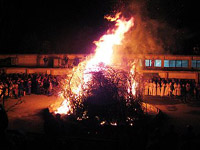 Jashne Sadeh: A mid-winter feast to honor fire and to "defeat the forces of darkness, frost and cold" in which people gather around and build a fire so that they can receive good things from the fire and give the fire their incompleteness.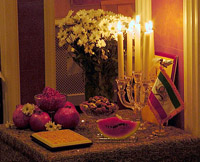 Chabeh Chelleh (Yalda): The turning point. End of the longest night (darkness) of the year, and beginning of growing of the days (Lights).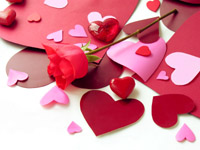 Separdarmazgan: Day of Love, Friendship and Earth in ancient Persian culture.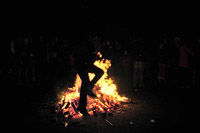 Chahar Shanbeh Suri: Festival of Fire, last Tuesday night in the Iranian Calendar year. It marks the importance of the light over the darkness, arrival of spring and revival of nature.